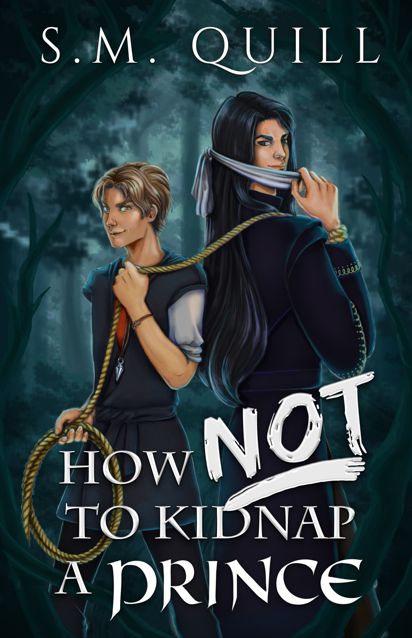 Available on Amazon.
Free with Kindle Unlimited.
A nobleman in the hand is worth a prince in the bush.
Thief Raphius and his band of outlaws have the ultimate retirement plan:
kidnap the secluded crown prince;
demand a fat ransom;
disappear to a faraway island.
The plan goes south, but at least Raphius finds the prince's lover, Arlo, who willingly goes with them and even offers payment for the ride. It seems too good to be true, and it is. They soon find out that Arlo is a sorcerer with kingdom-crushing powers and a host of enemies at his heels.
But Raphius won't let himself be dragged into Arlo's plans. Nor into his bed, even though there's more to Arlo than meets the eye.
As attempts to flee mix with imperialist struggles, Raphius must save his band, his neck, and his heart. But can an outlaw overcome the allure of danger—and does he even want to?