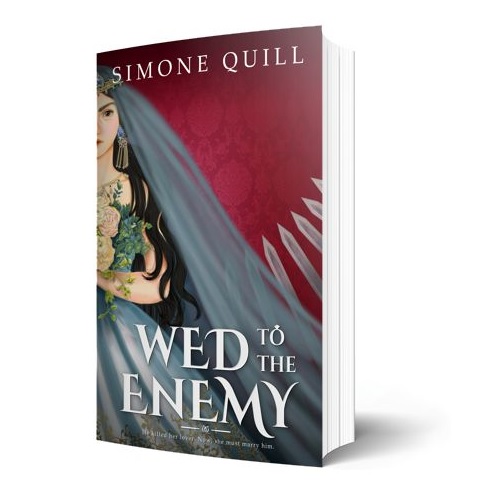 Available on Amazon.
Free with Kindle Unlimited.
With the slash of a sword, Ciara's picture-perfect life became one of treason, deception, and war.

At the Tourney where her husband and future King Consort will be decided, the man she loves is slain by the prince of the enemy kingdom.
He's disagreeable, dangerous, and has a secret agenda of his own. By tradition, she must wed him.

As her kingdom crumbles around her, Ciara must outgrow her naive, sheltered life and mature into a queen. While juggling a string of mysterious murders within her own castle and impending war with another realm, she must survive under the same roof as the man she despises.
Are his seductive ways an attempt to lower her guard or can she trust her safety—and her heart—to his alliance?